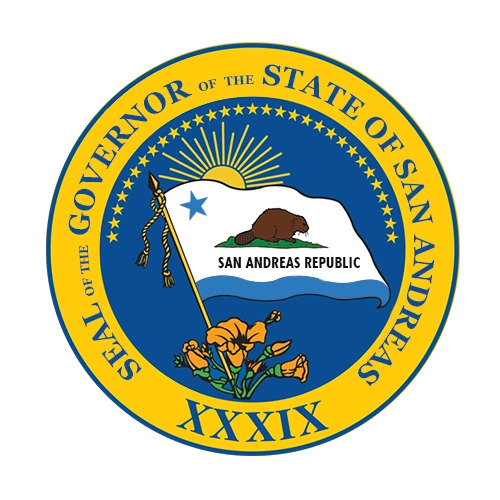 FOR IMMEDIATE RELEASE
Contact:
Secretary of The Governor of San Andreas
Governor of San Andreas Injured in Motor Vehicle Accident
Los Santos – 10/17/2023 – The Governor of San Andreas was injured in a motor vehicle accident on I-4 at approximately 10:29 this evening. The Governor was traveling in a state-issued vehicle with a driver and two security personnel when it was struck by another vehicle. The Governor was found unconscious at the scene by responding medics and was transported to Pillbox Medical Center. The Governor's injuries are deemed to be life-threatening.
The driver of the other vehicle fled the scene immediately after the accident. The cause of the accident is still under investigation.
The Governor's family is asking for privacy at this time.
Additional Details:
The Governor's vehicle was traveling Westbound on I-4 when it was struck by a vehicle that swerved into his lane and side swiped his car.
The Governor was in the driver's seat and was wearing his seatbelt.
The Governor is currently in the intensive care unit at Pillbox Medical Center and is being treated for a variety of injuries, including a head injury, internal bleeding, and broken bones.
The San Andreas Department of Public Safety is investigating the accident and is asking anyone with information to contact them.
The Governor's family and staff are grateful for the support and prayers of the San Andreas community during this difficult time.
About The Author