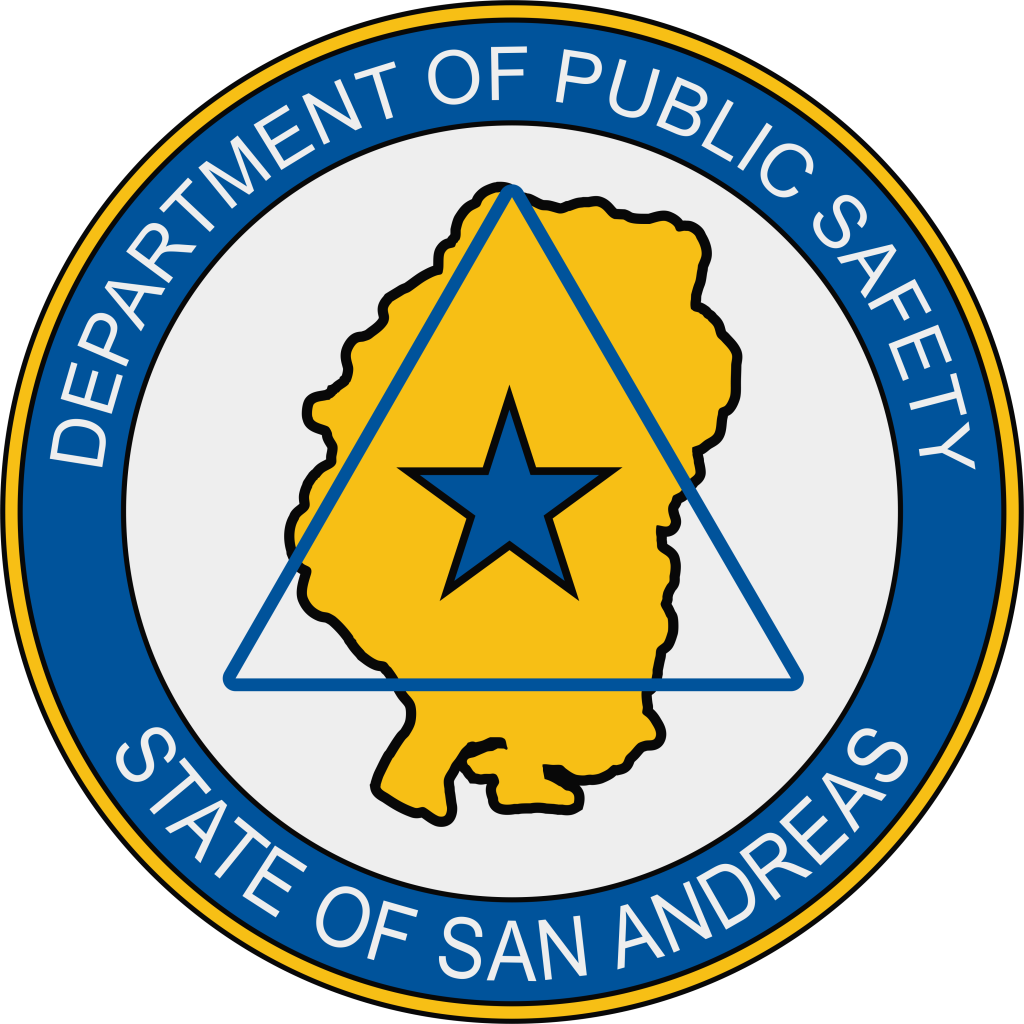 FOR IMMEDIATE RELEASE
San Andreas State Patrol
San Andreas Department of Public Safety
Date: October 19, 2023
Accident Reconstruction Update: Governor's Motor Vehicle Accident
Los Santos – October 19, 2023 — The San Andreas State Patrol, in collaboration with the San Andreas Department of Public Safety, provides an update on the ongoing investigation into the motor vehicle accident involving the state-issued vehicle of the Governor of San Andreas and an unidentified black SUV.
On October 17, 2023, at 10:29 PM, the Governor's vehicle, a black Dodge Charger, was struck by a black SUV on the westbound lanes of I-4 near Mile Marker 3. The impact caused the Charger to flip over and ejected a rear passenger onto the westbound on-ramp. The Governor sustained life-threatening injuries, including a head injury, internal bleeding, and multiple broken bones. Immediate medical attention was provided, and the Governor is currently in the intensive care unit at Pillbox Medical Center.
Accident Reconstruction Findings:
Upon a detailed analysis of the incident, it was determined that the black SUV, bearing a partial license plate of DSW, struck the driver's side of the Charger, leading to the rollover accident. The collision dynamics and further analysis of the accident are pending as the investigation continues.
Witness Accounts:
Eyewitnesses at the scene reported that the black SUV fled westbound on Interstate 4 immediately after the collision. Efforts to identify and locate the driver are ongoing. Witnesses described the incident, stating the SUV caused the Charger to flip, resulting in severe injuries to the occupants.
Current Investigation Status:
The San Andreas State Patrol and the San Andreas Department of Public Safety continue their joint efforts to locate the black SUV and identify the driver. The investigation includes a meticulous examination of witness statements, vehicle damage, and road conditions to establish a comprehensive understanding of the events leading to the accident.
Public Assistance Requested:
Anyone with information regarding the incident or the whereabouts of the black SUV with the partial license plate DSW is urged to contact the San Andreas Department of Public Safety hotline at (555) 123-4567.
Conclusion:
We appreciate the support and cooperation of the San Andreas community during this investigation. Further updates will be provided as the analysis progresses. The safety of our citizens remains our top priority.
San Andreas State Patrol
San Andreas Department of Public Safety
Note: The investigation is ongoing, and the information provided in this press release is based on the available data up to this point. Updates will be issued as the investigation advances.
About The Author